I think I have an addiction...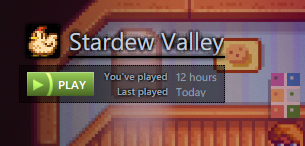 What game is that

I'm currently sucked into dragon age inquisition haha ohhh bioware

this is my farm so far
farm:
So is this like harvestmoon or Farmville

looks cool though!!
heres an update on how much I'm invested on the game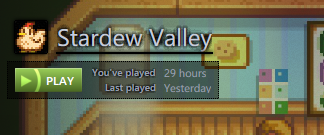 :

send... help... please...
I beat you'd like Agrarian Skies in FTB

I miss that. Maybe we can set up another AG server with AG2

some day

I saw some info saying they are going to make a pokemon mod for stardew valley! That's sounds pretty cool!

---
Permissions in this forum:
You
cannot
reply to topics in this forum